SHOCK SHOP: PURCHASE A LIFT JUNKIE LIFT KIT AND GET A FREE MERCH PACK!
Available for a limited time - while stocks last! Click here for details: 
https://shockshop.co.nz/services/lift-junkie-promo
TOP TOWN CURRENT SPECIALS:
Please take your time to view all of our current specials. There are a few sets as below that are "Ex demo" and some other sets that have some superficial scratches or marks - The pricing has been heavily discounted because of this. 
 ALL of the below options are also listed on trade me, You can use "Afterpay" On trademe. 
https://www.trademe.co.nz/stores/top-town
LENSO RT7 17X8+20P 6X139.7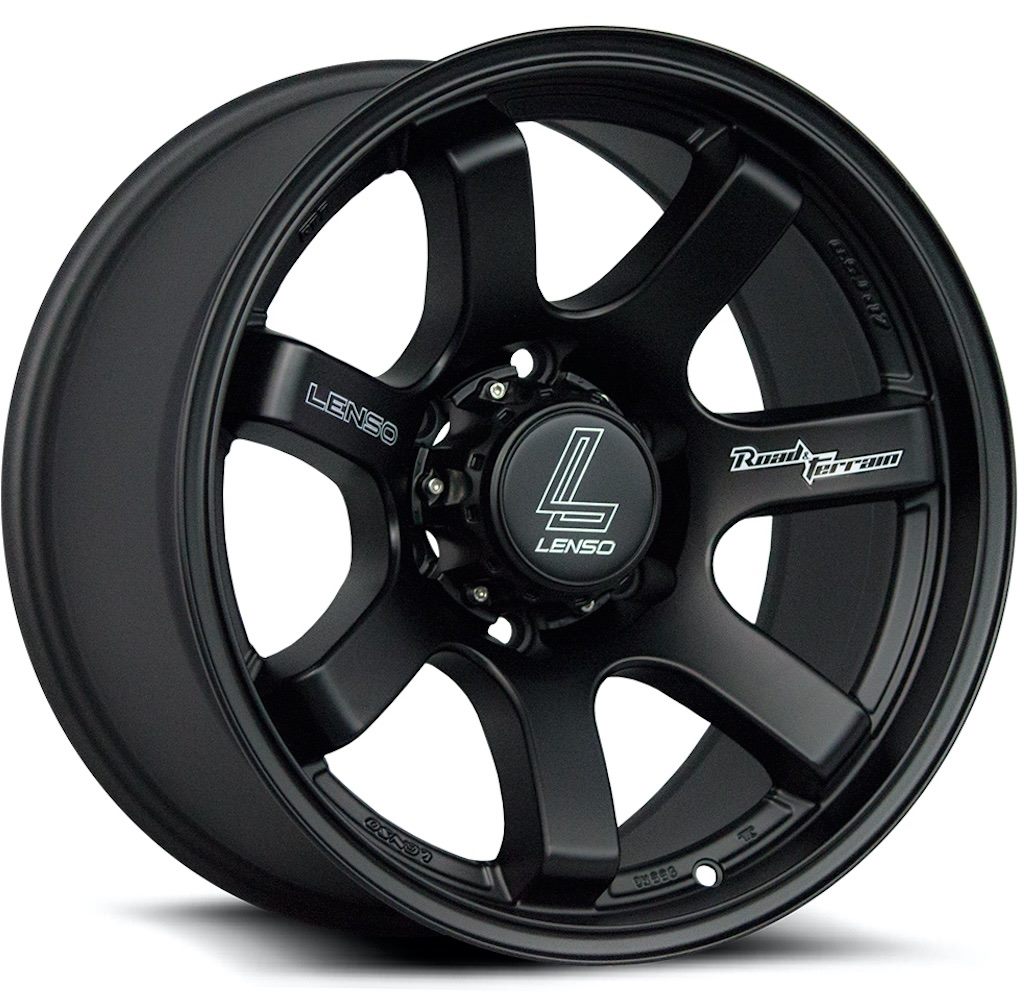 HERE FOR SALE IS A COMPLETE SET OF EX DEMO ALLOY WHEELS, THESE WHEELS MAY HAVE SUPERFICIAL MARKS/MINOR SCRATCHES HOWEVER NOTHING EXTENSIVE. BEING SOLD AT REDUCED PRICE. THIS IS FOR A SET OF WHEELS ONLY, TYRES ARE AVAILABLE AT A ADDITIONAL COST, ANY QUESTIONS IN REGARDS TO FITMENT PLEASE ENQUIRE. NATIONWIDE FREIGHT AVAILABLE, FINANCE AVAILABLE.

WHEEL SPECS:
BRAND: LENSO RT7
SIZE: 17X8
STUD PATTERN: 6X139.7
OFFSET: 20P
COLOR: MATTE BLACK
$1,045
---
KMC SPIN 18X8 5X114.3 40P - SATIN BLACK
HERE FOR SALE IS A COMPLETE SET OF EX DEMO ALLOY WHEELS, THESE WHEELS MAY HAVE SUPERFICIAL MARKS/MINOR SCRATCHES HOWEVER NOTHING EXTENSIVE. BEING SOLD AT REDUCED PRICE. THIS IS FOR A SET OF WHEELS ONLY, TYRES ARE AVAILABLE AT A ADDITIONAL COST, ANY QUESTIONS IN REGARDS TO FITMENT PLEASE ENQUIRE. NATIONWIDE FREIGHT AVAILABLE, FINANCE AVAILABLE.

WHEEL SPECS:
BRAND: KMC SPIN
SIZE: 18X8
STUD PATTERN: 5X114.3
OFFSET: 40P
COLOR:BLACK
$945
---
NICHE MILAN 20X10.5 5X112 27P - FULL SET
HERE FOR SALE IS A COMPLETE SET OF EX DEMO ALLOY WHEELS, THESE WHEELS MAY HAVE SUPERFICIAL MARKS/MINOR SCRATCHES HOWEVER NOTHING EXTENSIVE. BEING SOLD AT REDUCED PRICE. THIS IS FOR A SET OF WHEELS ONLY, TYRES ARE AVAILABLE AT A ADDITIONAL COST, ANY QUESTIONS IN REGARDS TO FITMENT PLEASE ENQUIRE. NATIONWIDE FREIGHT AVAILABLE, FINANCE AVAILABLE.

WHEEL SPECS:
BRAND: NICHE MILAN
SIZE: 20X10.5
STUD PATTERN: 5X112
OFFSET: 27P
COLOR:DOUBLE DARK TINT
1,295
---
NICHE MILAN 20X8.5 35P 5X120
HERE FOR SALE IS A COMPLETE SET OF EX DEMO ALLOY WHEELS, THESE WHEELS MAY HAVE SUPERFICIAL MARKS/MINOR SCRATCHES HOWEVER NOTHING EXTENSIVE. BEING SOLD AT REDUCED PRICE. THIS IS FOR A SET OF WHEELS ONLY, TYRES ARE AVAILABLE AT A ADDITIONAL COST, ANY QUESTIONS IN REGARDS TO FITMENT PLEASE ENQUIRE. NATIONWIDE FREIGHT AVAILABLE, FINANCE AVAILABLE.

WHEEL SPECS:
BRAND: NICHE MILAN
SIZE: 20X8.5
STUD PATTERN: 5X120
OFFSET: 35P
COLOR:DOUBLE DARK TINT
$1,645
---
NICHE VERONA 20X9 5X120 35P DDT
HERE FOR SALE IS A COMPLETE SET OF EX DEMO ALLOY WHEELS, THESE WHEELS MAY HAVE SUPERFICIAL MARKS/MINOR SCRATCHES HOWEVER NOTHING EXTENSIVE. BEING SOLD AT REDUCED PRICE. THIS IS FOR A SET OF WHEELS ONLY, TYRES ARE AVAILABLE AT A ADDITIONAL COST, ANY QUESTIONS IN REGARDS TO FITMENT PLEASE ENQUIRE. NATIONWIDE FREIGHT AVAILABLE, FINANCE AVAILABLE.

WHEEL SPECS:
BRAND: NICHE VERONA
SIZE: 20X9
STUD PATTERN: 5X120
OFFSET: 35P
COLOR:DOUBLE DARK TINT
$1,990
---
NICHE VERONA 19X8.5 5X112 42P DDT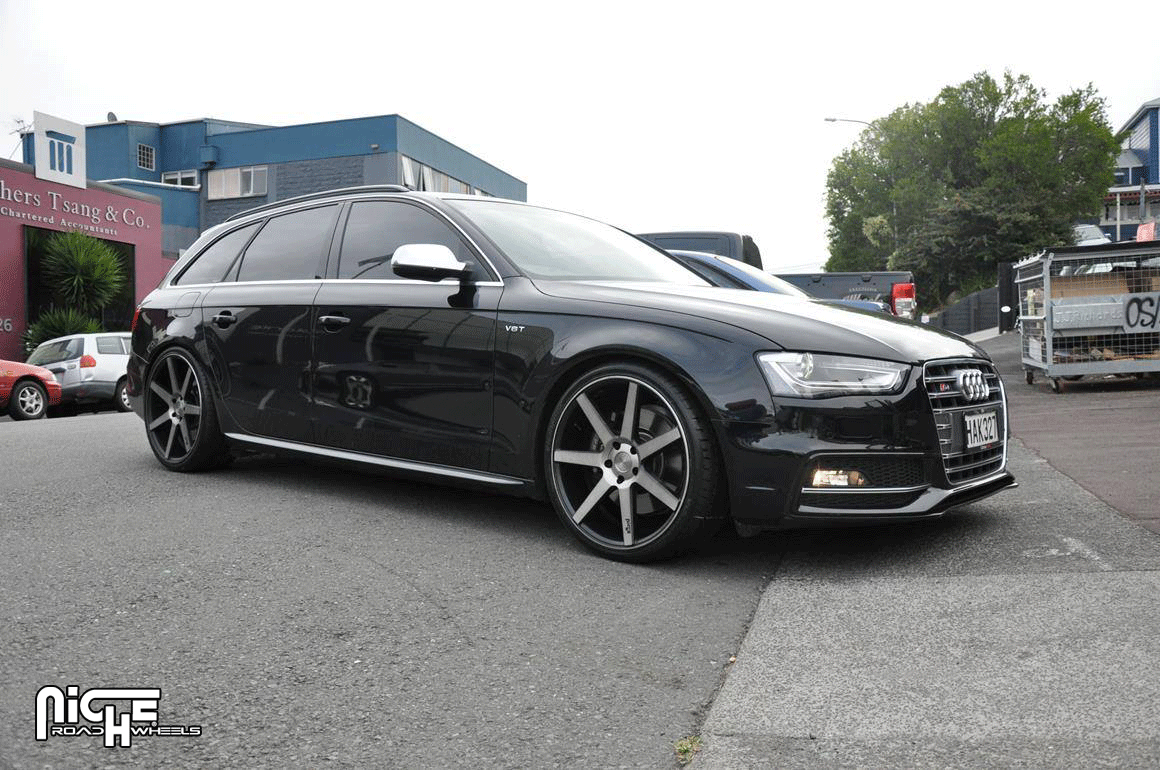 HERE FOR SALE IS A COMPLETE SET OF EX DEMO ALLOY WHEELS, THESE WHEELS MAY HAVE SUPERFICIAL MARKS/MINOR SCRATCHES HOWEVER NOTHING EXTENSIVE. BEING SOLD AT REDUCED PRICE. THIS IS FOR A SET OF WHEELS ONLY, TYRES ARE AVAILABLE AT A ADDITIONAL COST, ANY QUESTIONS IN REGARDS TO FITMENT PLEASE ENQUIRE. NATIONWIDE FREIGHT AVAILABLE, FINANCE AVAILABLE.

WHEEL SPECS:
BRAND: NICHE VERONA
SIZE: 19X8.5
STUD PATTERN: 5X112
OFFSET: 42P
COLOR:DOUBLE DARK TINT
$1,399
---
KMC ROCKSTAR 2 20X9 6X139.7 20P
HERE FOR SALE IS A COMPLETE SET OF EX DEMO ALLOY WHEELS, THESE WHEELS MAY HAVE SUPERFICIAL MARKS/MINOR SCRATCHES HOWEVER NOTHING EXTENSIVE. BEING SOLD AT REDUCED PRICE. THIS IS FOR A SET OF WHEELS ONLY, TYRES ARE AVAILABLE AT A ADDITIONAL COST, ANY QUESTIONS IN REGARDS TO FITMENT PLEASE ENQUIRE. NATIONWIDE FREIGHT AVAILABLE, FINANCE AVAILABLE.

WHEEL SPECS:
BRAND: KMC ROCKSTAR 2
SIZE: 20X9
STUD PATTERN: 6X139.7|135
OFFSET: 20P
COLOR: BLACK
$1,699
---
NICHE MISANO 21X10.5 5X112 +32P ANTHRACITE
HERE FOR SALE IS A COMPLETE SET OF EX DEMO ALLOY WHEELS, THESE WHEELS MAY HAVE SUPERFICIAL MARKS/MINOR SCRATCHES HOWEVER NOTHING EXTENSIVE. BEING SOLD AT REDUCED PRICE. THIS IS FOR A SET OF WHEELS ONLY, TYRES ARE AVAILABLE AT A ADDITIONAL COST, ANY QUESTIONS IN REGARDS TO FITMENT PLEASE ENQUIRE. NATIONWIDE FREIGHT AVAILABLE, FINANCE AVAILABLE.

WHEEL SPECS:
BRAND: NICHE MISANO
SIZE: 21X10.5
STUD PATTERN: 5X112
OFFSET: 32P
COLOR: ANTHRACITE
$1650
---
NICHE RITZ 20X9 5X112 38P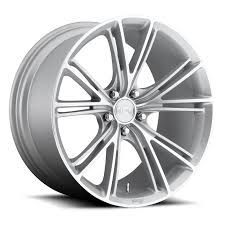 HERE FOR SALE IS A COMPLETE SET OF EX DEMO ALLOY WHEELS, THESE WHEELS MAY HAVE SUPERFICIAL MARKS/MINOR SCRATCHES HOWEVER NOTHING EXTENSIVE. BEING SOLD AT REDUCED PRICE. THIS IS FOR A SET OF WHEELS ONLY, TYRES ARE AVAILABLE AT A ADDITIONAL COST, ANY QUESTIONS IN REGARDS TO FITMENT PLEASE ENQUIRE. NATIONWIDE FREIGHT AVAILABLE, FINANCE AVAILABLE.

WHEEL SPECS:
BRAND: NICHE RITZ
SIZE: 20X9
STUD PATTERN: 5X112
OFFSET: 38P
COLOR: SILVER
$1299
---
KMC DISTRICT 20X8.5+20X10.5 5X114.3
HERE FOR SALE IS A COMPLETE SET OF EX DEMO ALLOY WHEELS, THESE WHEELS MAY HAVE SUPERFICIAL MARKS/MINOR SCRATCHES HOWEVER NOTHING EXTENSIVE. BEING SOLD AT REDUCED PRICE. THIS IS FOR A SET OF WHEELS ONLY, TYRES ARE AVAILABLE AT A ADDITIONAL COST, ANY QUESTIONS IN REGARDS TO FITMENT PLEASE ENQUIRE. NATIONWIDE FREIGHT AVAILABLE, FINANCE AVAILABLE.

WHEEL SPECS:
BRAND: KMC DISTRICT
SIZE: 20X8.5+20X10.5
STUD PATTERN: 5X114.3
OFFSET: 35P FRONT AND REAR

PERFECT FITMENT FOR NISSAN 350Z OR 370Z
$1,299
---
KMC BURST 20X8.5 6X139.7|135 35P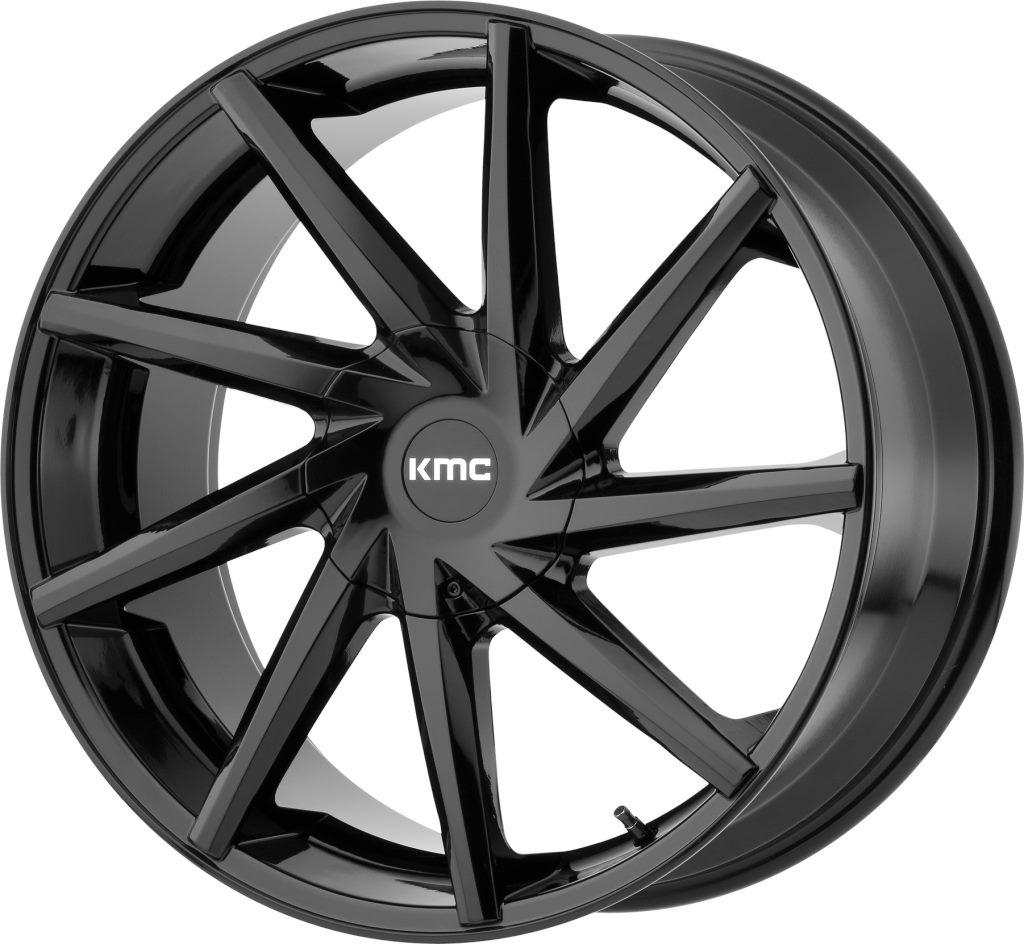 HERE FOR SALE IS A BRAND NEW SET OF WHEELS, THESE WHEELS WILL SUIT A VARIETY OF UTES AND SUV VEHICLES WITH THE STUD PATTERN 6X139.7 - PLEASE FEEL FREE TO ASK QUESTIONS PRIOR TO BIDDING TO MAKE SURE FITMENT IS CORRECT.

WHEEL SPECS:
BRAND: KMC BURST
SIZE: 20X8.5
OFFSET: 35P
STUD PATTERN: 6X139.7 AND 6X135
COLOR: GLOSS BLACK
$1399
---
BGW DELTA 20X9 6X114 10P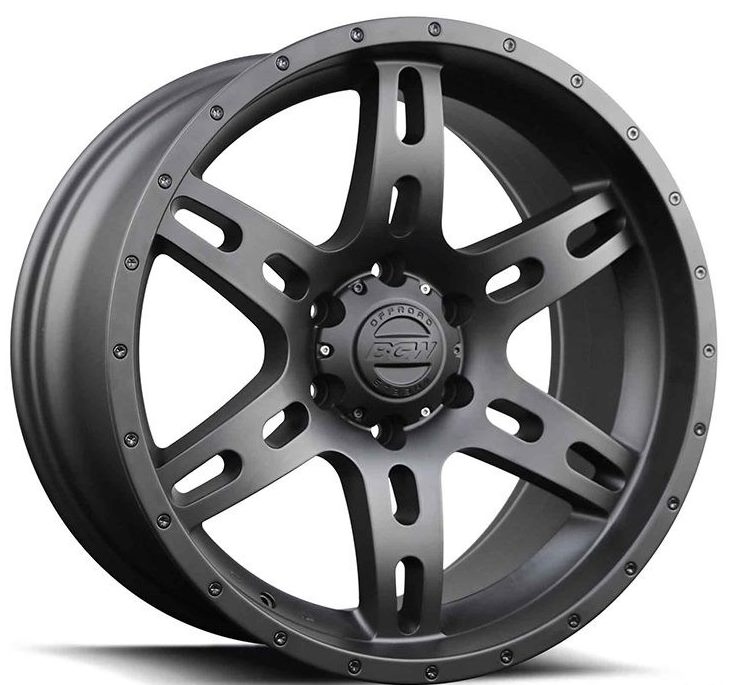 HERE FOR SALE IS A BRAND NEW SET OF BGW DELTA ALLOY WHEELS THAT WILL WORK ON MOST MODEL NISSAN NAVARA AND NEW MERCADES BENZ X CLASS (PLEASE ENQUIRE) FLARES WILL BE REQUIRED FOR ALMOST ALL NISSAN APPLICATIONS.

WHEEL SPECS:
BRAND: BGW DELTA
SIZE: 20X9
OFFSET: 10P
STUD PATTERN: 6X114
COLOR: BLACK

WE ALSO OFFER TYRES AT WHOLESALE PRICES
CAN FREIGHT NATIONWIDE
FINANCE IS AVAILABLE
$1399
---
NICHE VERONA 18X8 + 18X9.5 5X114.3 - FULL SET WITH TYRES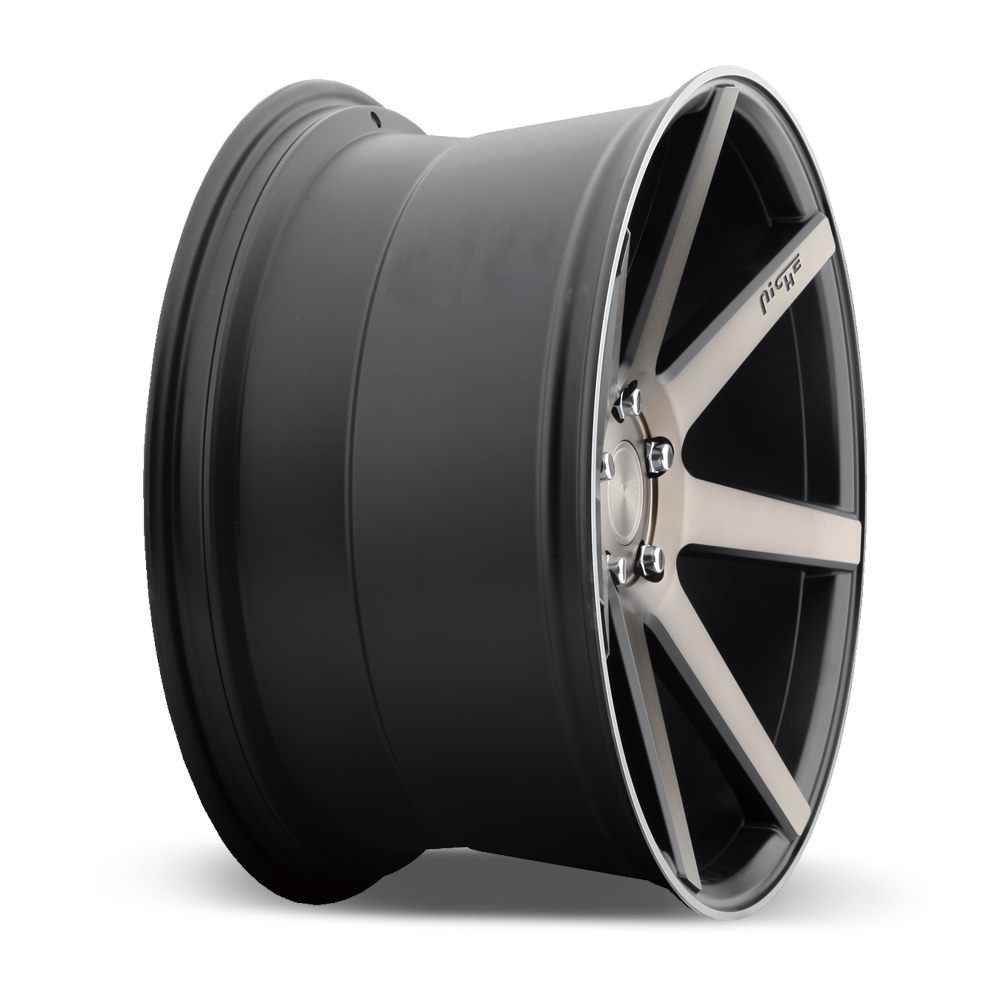 HERE FOR SALE IS A COMPLETE SET OF BRAND NEW ALLOY WHEELS, THESE ARE FITTED ON A BRAND NEW SET OF ARRIVO TYRES. THESE WHEELS (AS THEY SIT) WILL SUIT THE BELOW VEHICLES

LEXUS IS250
LEXUS IS350
TOYOTA MARK X - ALL MODELS
TOYOTA CROWN MAJESTA
TOYOTA CROWN ATHLETE
NISSAN SKYLINE WITHOUT BIG BRAKES

WHEEL SPECS
BRAND: NICHE VERONA
SIZE: 18X8 AND 18X9.5
STUD PATTERN: 5X114.3
OFFSET: +40P FRONT AND REAR
COLOR: DOUBLE DARK TINT

TYRES
BRAND: ARRIVO
SIZE: 235/40X18 FRONT AND 265/35 REAR

NATIONWIDE FREIGHT AVAILABLE
FINANCE AVAILABLE
OTHER TYRE OPTIONS AVAILABLE
$1,899
---
22X9.5 AUDI RS6 REPLICA WHEELS AND TYRES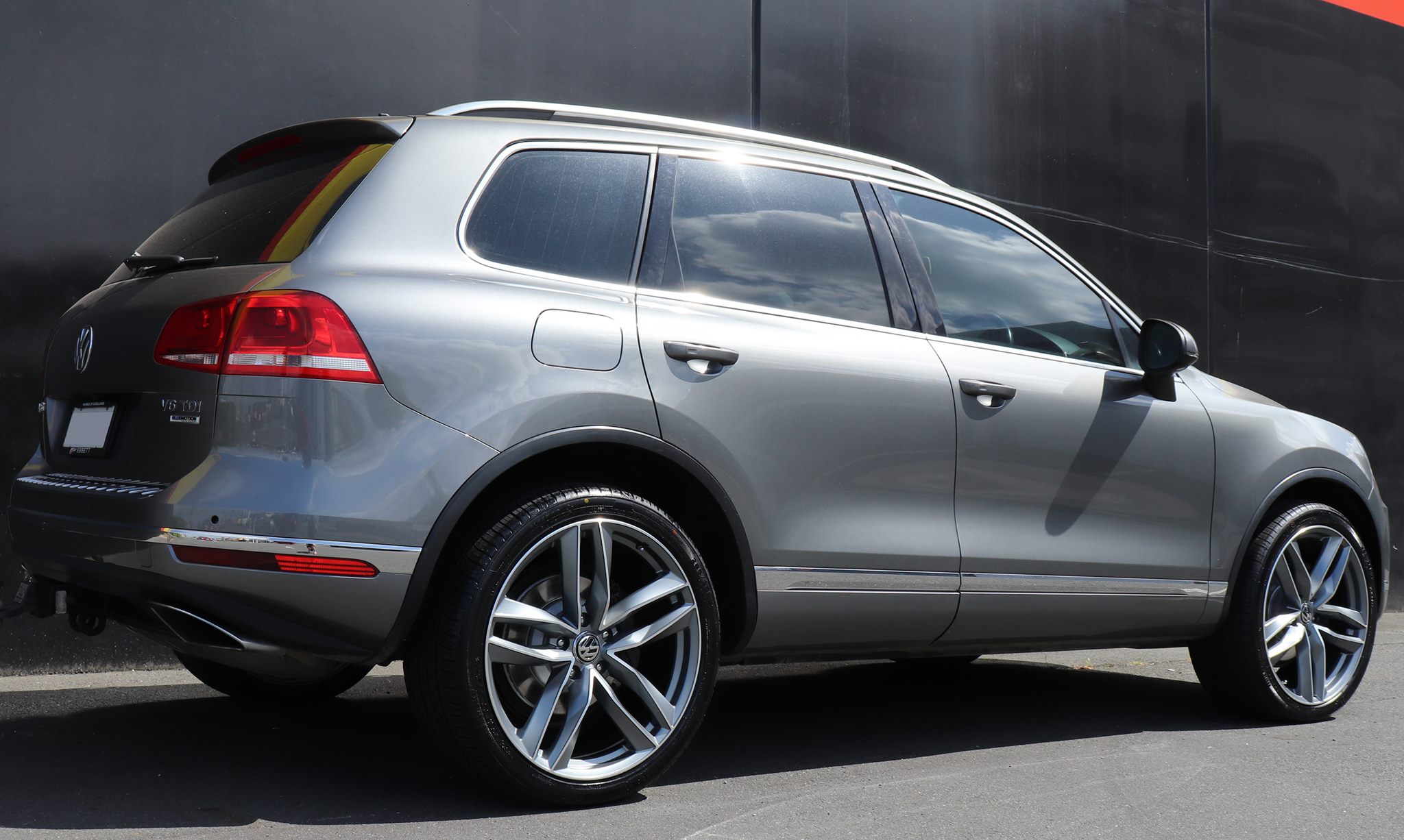 HERE FOR SALE IS A BRAND NEW SET OF AUDI RS6 REPLICA WHEELS (1196) THIS IS FOR A FULL SET OF 22" AUDI RS6 REPLICA WHEELS IN MATTE GREY MACHINED FACE, WRAPPED IN 285/35X22 ARRIVO TYRES TO SUIT

- VOLKSWAGEN TOUREG 2010-2018
- AUDI Q7 2005-2015

WHEEL SPECIFICATIONS:
AUDI RS6 14 1196 REPLICA
22X9.5
5X130

48P ET
71.5 CENTER BORE SIZE
MATTE GREY MACHINED COLOR

THESE WHEELS ARE A PERFECT FIT ON THE ABOVE VEHICLES, WE SUPPLY WHEEL BOLTS TO SUIT YOUR VEHICLE AND CAN FIT THEM TO YOUR VEHICLE, FREIGHT FREE WITH BUY NOW.

WE ALSO OFFER
- WHEELS
- TYRES
- LOWERING
- SUSPENSION
- FINANCE
$2695
---
FUEL MAVERICK 20X9 6X139.7/135 +1P
HERE FOR SALE IS A COMPLETE SET OF EX DEMO ALLOY WHEELS, THESE WHEELS MAY HAVE SUPERFICIAL MARKS/MINOR SCRATCHES HOWEVER NOTHING EXTENSIVE. BEING SOLD AT REDUCED PRICE. THIS IS FOR A SET OF WHEELS ONLY, TYRES ARE AVAILABLE AT A ADDITIONAL COST, ANY QUESTIONS IN REGARDS TO FITMENT PLEASE ENQUIRE. NATIONWIDE FREIGHT AVAILABLE, FINANCE AVAILABLE.

WHEEL SPECS:
BRAND: FUEL MAVERICK
SIZE: 20X9
STUD PATTERN: 6X139.7|135
OFFSET: 1P
COLOR: MATTE BLACK MILLED EDGES
$1745
---
HELO HE909 20X9 +18P 6X139.7 GLOSS BLACK
HERE FOR SALE IS A COMPLETE SET OF ALLOY WHEELS, THIS IS FOR A SET OF WHEELS ONLY, TYRES ARE AVAILABLE AT A ADDITIONAL COST, ANY QUESTIONS IN REGARDS TO FITMENT PLEASE ENQUIRE. NATIONWIDE FREIGHT AVAILABLE, FINANCE AVAILABLE.

WHEEL SPECS:
BRAND: HELO HE909
SIZE: 20X9
STUD PATTERN: 6X139.7
OFFSET: 20P
COLOR: GLOSS BLACK
$1699
---
NICHE VOSSO 19X8.5 5X120 35P SATIN BLACK FULL SET WITH TYRES
HERE FOR SALE IS A BRAND NEW SET OF 19 INCH ALLOY WHEELS AND TYRES TO SUIT HOLDEN COMMODORE VE OR VF, THESE WHEELS HAVE ONLY BEEN FITTED AND DISPLAYED IN OUR SHOWROOM. THESE HAVE NEVER BEEN ON A VEHICLE. THESE ARE BEING SOLD AT A REDUCED PRICE, USUALLY OVER $2500 RRP! ADDITIONAL TYRE OPTIONS AVAILABLE, WHEEL ALIGNMENTS AVAILABLE, FINANCE AVAILABLE, NATIONWIDE FREIGHT AVAILABLE.

WHEEL SPECS:
BRAND: NICHE VOSSO
SIZE: 19X8.5
STUD PATTERN: 5X120
OFFSET: 35P
COLOR: SATIN BLACK

TYRE SPECS:
BRAND: HAIDA
SIZE: 245 40 19

SUIT
HOLDEN COMMODORE VE OR VF
$2299
---
DTM 20X8.5 5X114.3 38P BLACK MACHINED FACE
HERE FOR SALE IS A COMPLETE SET OF EX DEMO ALLOY WHEELS, THESE WHEELS MAY HAVE SUPERFICIAL MARKS/MINOR SCRATCHES HOWEVER NOTHING EXTENSIVE. BEING SOLD AT REDUCED PRICE. THIS IS FOR A SET OF WHEELS ONLY, TYRES ARE AVAILABLE AT A ADDITIONAL COST, ANY QUESTIONS IN REGARDS TO FITMENT PLEASE ENQUIRE. NATIONWIDE FREIGHT AVAILABLE, FINANCE AVAILABLE.

WHEEL SPECS:
BRAND: DTM UTAH
SIZE: 20X8.5
STUD PATTERN: 5X114.3
OFFSET: 38P
COLOR: BLACK MACHINED FACE

CX5 CX7 CX8 CX9 IX35 SANTA FE TUCSON OUTLANDER ECLIPSE CROSS ASX
$1,345
---
BMW 5456 REPLICA 18X8 5X120 35P FULL SET OF ALLOYS AND TYRES
HERE FOR SALE IS A BRAND NEW SET OF 18 INCH WHEELS AND TYRES THAT ARE THE PERFECT FIT ON A BMW 3/1 SERIES, THESE ARE BEING SOLD AT A REDUCED PRICE AS WE ARE MAKING ROOM FOR NEW SHOWROOM STOCK.

WHEEL SPECS:
BRAND: BMW 5456 REPLICA
SIZE: 18X8
OFFSET: 35P
PCD: 5X120

TYRE SPECS:
IMPERIAL ECOSPORT 2
225 40 18
MID RANGE TYRE
$1899
---
FUEL RIPPER 20X9 5X120 35P MATTE BLACK/GLOSS
HERE FOR SALE IS A SET OF EX SHOWROOM STOCK WHEELS THAT ARE STILL BRAND NEW, HOWEVER HAVE HAD TYRES MOUNTED ONTO THEM SO BEING SOLD AT WELL BELOW TRADE COST. THESE WHEELS WILL ONLY SUIT VOLKSWAGEN AMAROK AND ARE LOAD RATED FOR THIS TRUCK.

TYRES ARE AVAILABLE AT A ADDITIONAL COST AND START FROM $195 EACH FOR A ALL TERRAIN
FINANCE AVAILABLE
FREIGHT AVAILABLE

WHEEL SPECS:
BRAND: FUEL RIPPER
SIZE: 20X9
STUD PATTERN: 5X120
OFFSET: 35P
COLOR: MATTE BLACK/GLOSS MIX
$1799
---
FUEL PUMP 20X9 6X139.7|135 20P MATTE BLACK
HERE FOR SALE IS A COMPLETE SET OF EX DEMO ALLOY WHEELS, THESE WHEELS MAY HAVE SUPERFICIAL MARKS/MINOR SCRATCHES HOWEVER NOTHING EXTENSIVE. BEING SOLD AT REDUCED PRICE. THIS IS FOR A SET OF WHEELS ONLY, TYRES ARE AVAILABLE AT A ADDITIONAL COST, ANY QUESTIONS IN REGARDS TO FITMENT PLEASE ENQUIRE. NATIONWIDE FREIGHT AVAILABLE, FINANCE AVAILABLE.

WHEEL SPECS:
BRAND: FUEL PUMP
SIZE: 20X9
STUD PATTERN: 6X139.7|135
OFFSET: 20P
COLOR: BLACK
$1595
---
20" FOOSE OUTCAST STAGGERED WHEELS 5X114.3
HERE FOR SALE IS A SET OF FOOSE OUTCAST ALLOY WHEELS THAT ARE ON STOCK CLEARANCE. THESE WHEELS ARE STAGGERED FITMENT AND WILL LOOK AWESOME ON YOUR FORD FALCON/NISSAN SKYLINE/TOYOTA CROWN ETC...

THIS AUCTION IS FOR WHEELS ONLY
TYRES ARE A ADDITIONAL CHARGE

WHEEL SPECIFICATIONS:
BRAND: FOOSE OUTCAST
SIZE: 20X8.5 FR|20X10 RR
OFFSETS: 35P FR|40P RR
STUD PATTERN: 5X114.3
COLOR: GLOSS BLACK MILLED EDGES

FINANCE AVAILABLE
FREIGHT AVAILABLE
ANY QUESTIONS WELCOMED
$1599
---
DUB PUSH ALLOY WHEELS 20" 6X139.7
HERE FOR SALE IS A SET OF DUB PUSH ALLOY WHEELS TO SUIT A BIG RANGE OF UTES/TRUCKS/VANS. THESE WHEELS ARE ON CLEARANCE AND IS THE LAST SET AVAILABLE. (NO MORE COMING) BE IN QUICK TO GRAB THESE AT THIS LOW PRICE.

TYRES WILL BE A ADDITIONAL CHARGE,

WHEEL SPECS:
BRAND: DUB PUSH
SIZE: 20X8.5
OFFSET: 35P
STUD PATTERN: 6X139.7
CENTREBORE: 108
THESE WHEELS ARE HEAVY DUTY LOAD RATED

THESE WILL SUIT:
FORD RANGER
MAZDA BT50
HOLDEN COLORADO
ISUZU DMAX
TOYOTA HILUX
MITSUBISHI TRITON

PERFECT SIZE AND OFFSET FOR FORD RANGER WITH NO FLARES!

PLEASE ENQUIRE WITH THE MAKE AND MODEL OF YOUR VEHICLE TO ENSURE THESE WHEELS WILL WORK.

TYRES WILL BE A ADDITIONAL CHARGE
$1950
---
20 X 9 FUEL VANDAL +20P 6X139.7 BLACK MILLED
HERE FOR SALE IS A SET OF FUEL VANDAL WHEELS, WHICH ARE ON STOCK CLEARANCE. THIS AUCTION IS FOR WHEELS ONLY, TYRES WILL BE AT AN EXTRA CHARGE AND WE HAVE PLENTY OF OPTIONS TO CHOSE FROM.

WHEEL SPECIFICATIONS:
BRAND: FUEL VANDAL
SIZE: 20X9
OFFSET: 20P
STUD PATTERN: 6X135 AND 6X139.7
COLOR: BLACK MILLED EDGES
CENTREBORE SIZE: 106.3

THESE ARE ON CLEARANCE, REDUCED TO CLEAR.

TO SUIT

FORD RANGER, MAZDA BT-50, TRITON, COLORADO, HILUX, D-MAX ETC; TYRES AVAILABLE, HEAPS OF SIZES TO CHOSE FROM
$2199
---
ATX DUNE 20 X 9 | 5X120 | +18P - INCLUDES TYRES
Here for sale Is a complete set of ATX DUNE alloy wheels and 265/50X20 ARRIVO All Terrain tyres to suit your volkswagen Amarok. These wheels will smarten up your truck while still retaining comfort by having a nice big chunky sidewall.

Wheel specs:
ATX DUNE
20 X 9
+18P OFFSET
5X120 PCD

Tyre specs:
ARRIVO
265/50X20
$1950
---
NICHE TURIN 20X9|5X114.3|+42P SMF
HERE FOR SALE IS A COMPLETE SET OF CLEARANCE WHEELS, THESE ARE BRAND NEW, BEING SOLD AT A SUPER REDUCED PRICE. GRAB A ABSOLUTE BARGAIN TODAY.

THIS IS FOR WHEELS ONLY, TYRES WILL BE AN ADDITIONAL CHARGE.

WHEEL SPECIFICATIONS:
WHEEL BRAND: NICHE TURIN
SIZE: 20X9
STUD PATTERN: 5X114.3
OFFSET: +42P
COLOR: SILVER MACHINED FACE

FREIGHT AVAILABLE,
FINANCE AVAILABLE,
TYRES AVAILABLE,
$2099